Management Team
Board of Directors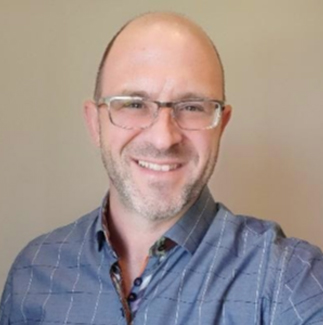 A doctor in Veterinary Medicine, Frédéric has 20 years of experience as a consulting veterinarian in private practice for production animals, namely swine, veal, beef and lamb. He also has experience in community pharmacy. He is currently co-owner of the Triple-V veterinary clinic, a team of 13 veterinarians providing services to producers and integrators in the hog, avian, sheep, rabbit and beef cattle sectors from Québec and eastern Ontario. He is also co-owner of Canadian Livestock Veterinarians, a group managing swine, avian and beef cattle veterinary clinics in Alberta, Manitoba, Ontario, Québec and Nova Scotia. Previously, Frédéric was co-owner of a veterinary pharmacy for 13 years. He earned a degree in Pharmacy from Université de Montréal and a doctorate in veterinary medicine from Université de Montréal.
Pierre is a doctor in pharmacology with more than 20 years of experience in the biotech industry, raising hundreds of millions of dollars in capital and conducting mergers and acquisitions and partnerships. Most recently, Pierre held the position of Chief Innovation Officer at Bio-K Plus International. Previously, he was President and CEO of Verlyx Pharma and prior to that, President and CEO of Ecopia Biosciences. Before joining Ecopia, Pierre was vice president of scientific affairs at Aeterna (now Aeterna-Zentaris). Pierre was Associate Professor at the Faculty of Pharmacy at Université Laval in Québec after spending five years at the Howard Hugues Medical Institute at Duke University in North Carolina with Drs. Marc Caron and Robert Lefkowitz (Nobel Prize in Chemistry in 2012). He is currently a strategic consultant actively involved in the biotech sector, and serves on the boards of directors of BIOQuébec and Montréal InVivo.
Martin is co-founder and CEO of CellCarta Biosciences, a leader in specialized precision medicine laboratory services for the biopharmaceutical industry that operates globally with over 700 employees in nine facilities across Canada, the United States, Belgium, Australia and China. Under Martin's leadership, CellCarta has sustained strong organic growth, concluded nine mergers and acquisitions, and successively came under the ownership of four leading healthcare private equity firms. Martin is also the Chairman of the Board of Montréal InVivo and sits on the board of numerous private companies and not-for-profit organizations. Previously, Martin was a management consultant for McKinsey & Company, as well as co-owner and senior executive of another successful biotech venture, Advanced Bioconcept. Martin earned his bachelor's degree in Economics from the University of Moncton prior to completing an M.A. in Economics and Politics at Oxford University as a Rhodes Scholar.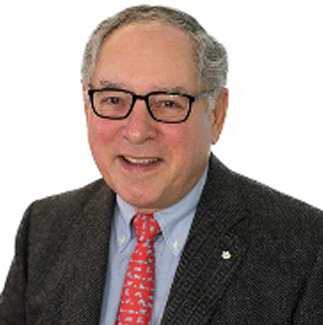 Brian is an Officer of the Order of Canada and a Fellow of the Institute of Corporate Directors. He is currently the non-executive independent Board Chair of TD Bank Group and serves on the Board of Directors of The Charles Schwab Corporation. From 1991 to 2000, he was President and Chief Executive Officer of Imasco Limited, a Canadian consumer goods and services company. Brian previously served in various executive and non-executive leadership positions at the law firm Osler, Hoskin & Harcourt LLP. He holds a law degree from the University of Toronto, where he also completed his Bachelor of Applied Science degree in Civil Engineering.
Martin is co-founder of MAG Energy Solutions, a leader in the field of energy brokerage in North America which employs some 40 highly specialized people in Montreal. Through his family office, M.R. Capital et Investissements, he is actively involved in his investments in various private companies. He notably owns stakes in Fromagerie Boivin, ExcelPro Group, Alethia Biothérapeutiques and EVAH Corp., to name a few. Martin is also co-founder of a private foundation whose mission is dedicated to childhood, notably supporting the Coude à Coude project – Support house for families and Social pediatric community center. He obtained a bachelor's degree in business administration, concentration in finance, in addition to completing the master's program in financial engineering.
Michel Fortin, President & Chief Executive Officer
View biography in the Management Team
View biography in the Management Team
Martin Izquierdo Moreno, Observer
Martin Izquierdo Moreno is Managing Director Corporate Development at Grupo Fuertes with more than 15 years of experience in Investments, M&A and Strategy. Grupo Fuertes is a Spanish leader conglomerate in AgriFood, with more than 20 strategically organized companies in a powerful AgriFood core business and a diversified portfolio of investments. Martin has a doctorate in Economy and an Executive MBA from ENAE Business School.